About Kachchh Unt Ucherak Maldhari Sangathan (KUUMS)
In 2009 Sahjeevan with the support of Department of Animal Husbandry, Govt. of Gujarat initiated a project on "Mobilizing Camel Breeders' Towards Organizational Structure" under the centrally sponsored scheme called "Conservation of Threatened Breeds". Under this project, Sahjeevan carried out the socio-economic survey of Camel Breeders of Kachchh. Sahjeevan facilitated camel breeders to organize them to raise their issues and negotiate with the states to look upon those.
Read More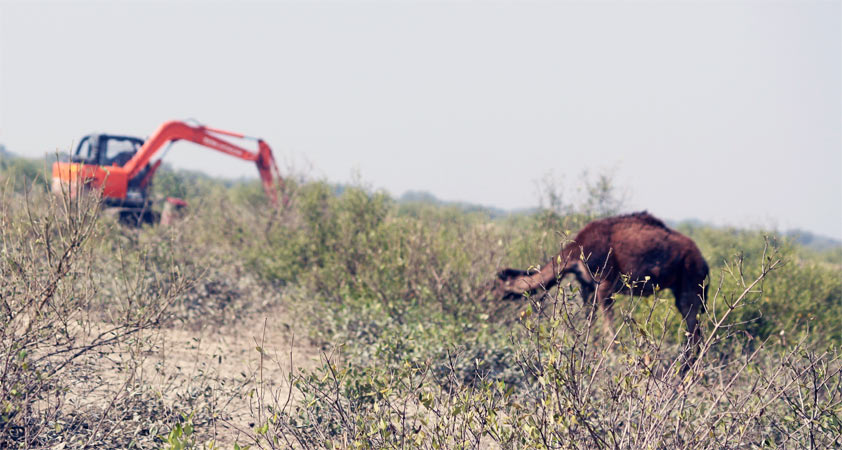 Save the Mangroves!
For over a month, a large fleet of Hitachi extraction machines and tractors illegally plundered more than 4 sqkm of pristine mangrove forests… blocking creeks, leveling ground, and making bunds. They would have destroyed the entire forest if Adambhai had not raised an alarm and brought attention to this destruction. Adambhai lives in the mangroves and has been grazing his 350 camels in this beautiful ecosystem for the past eight generations.
Read More
Donate Now